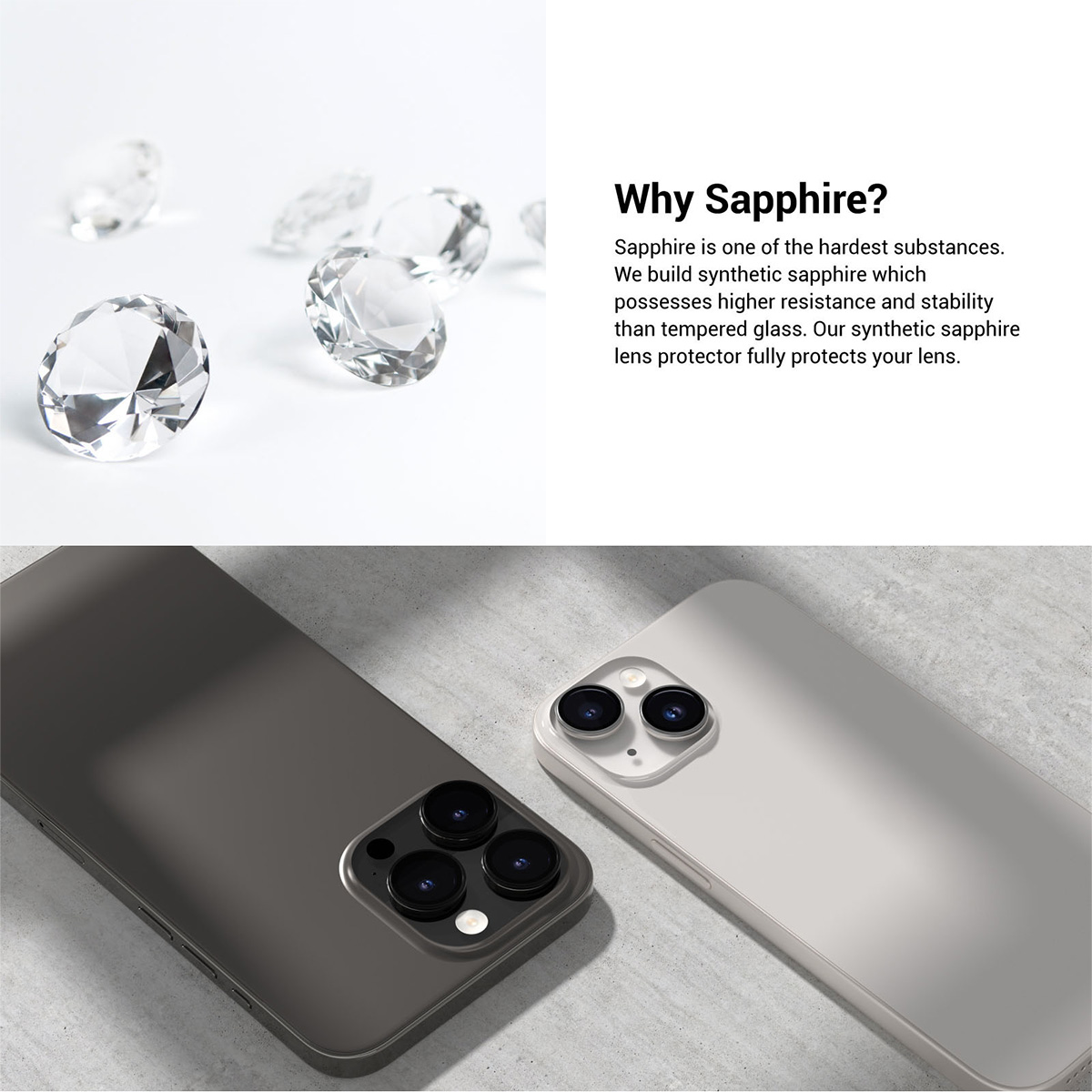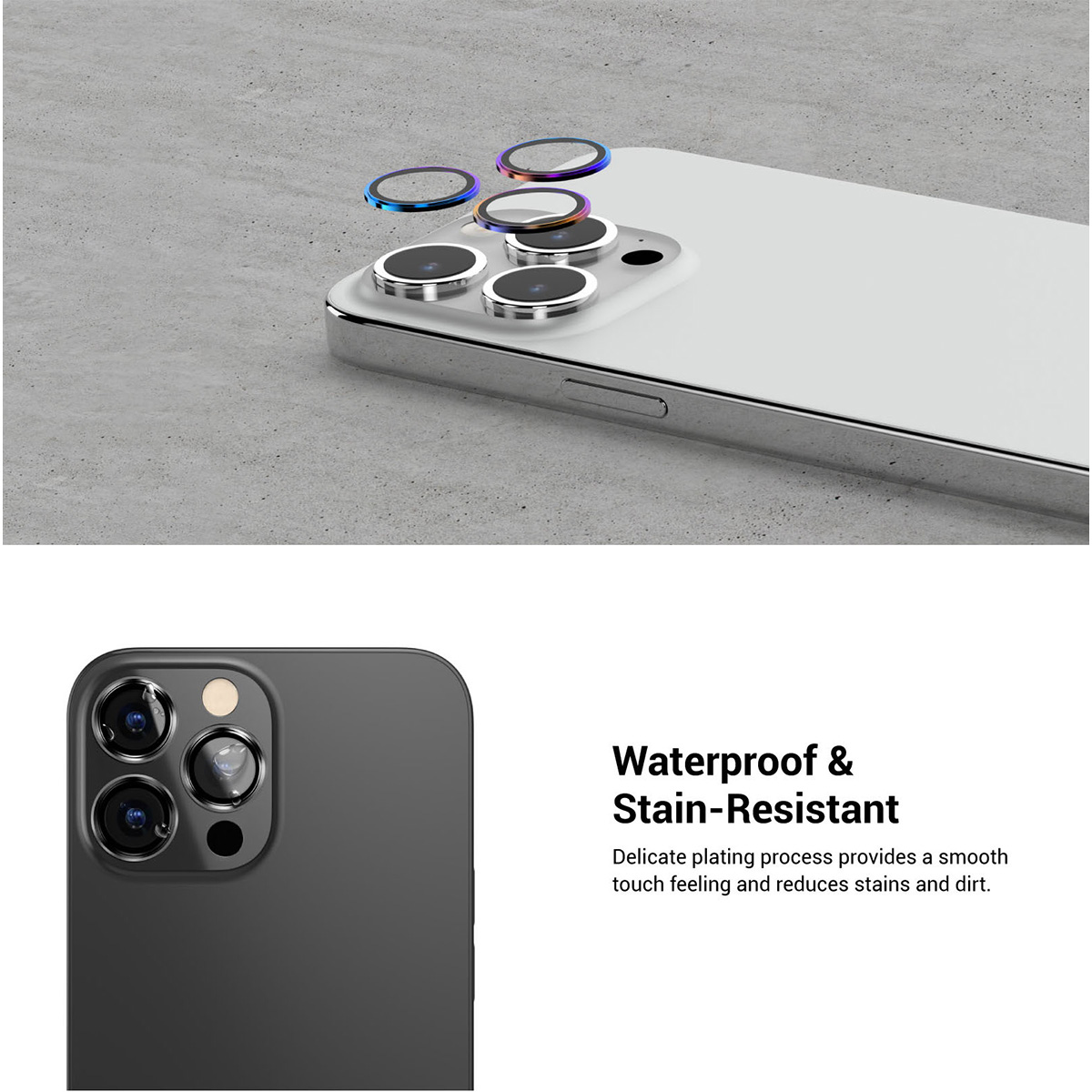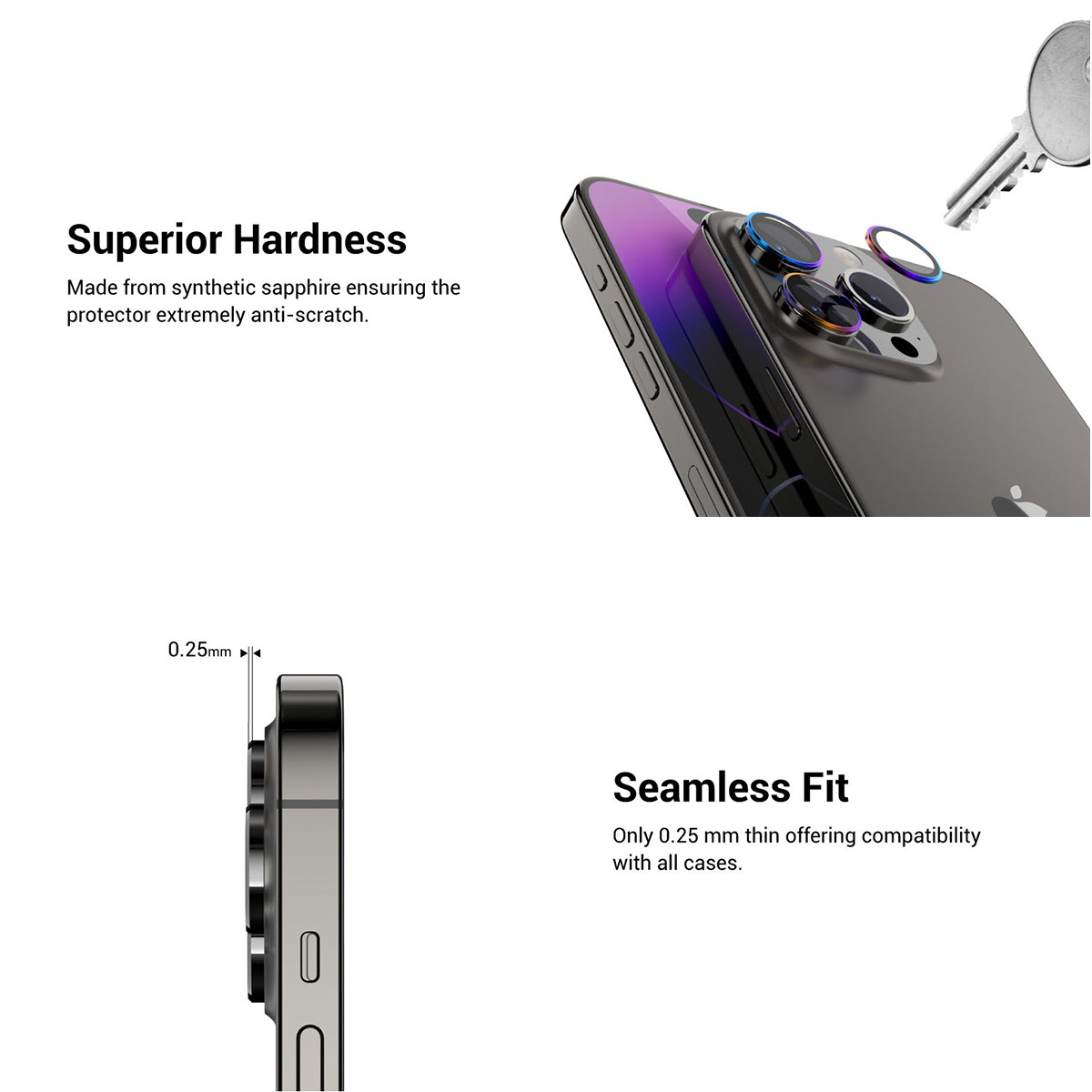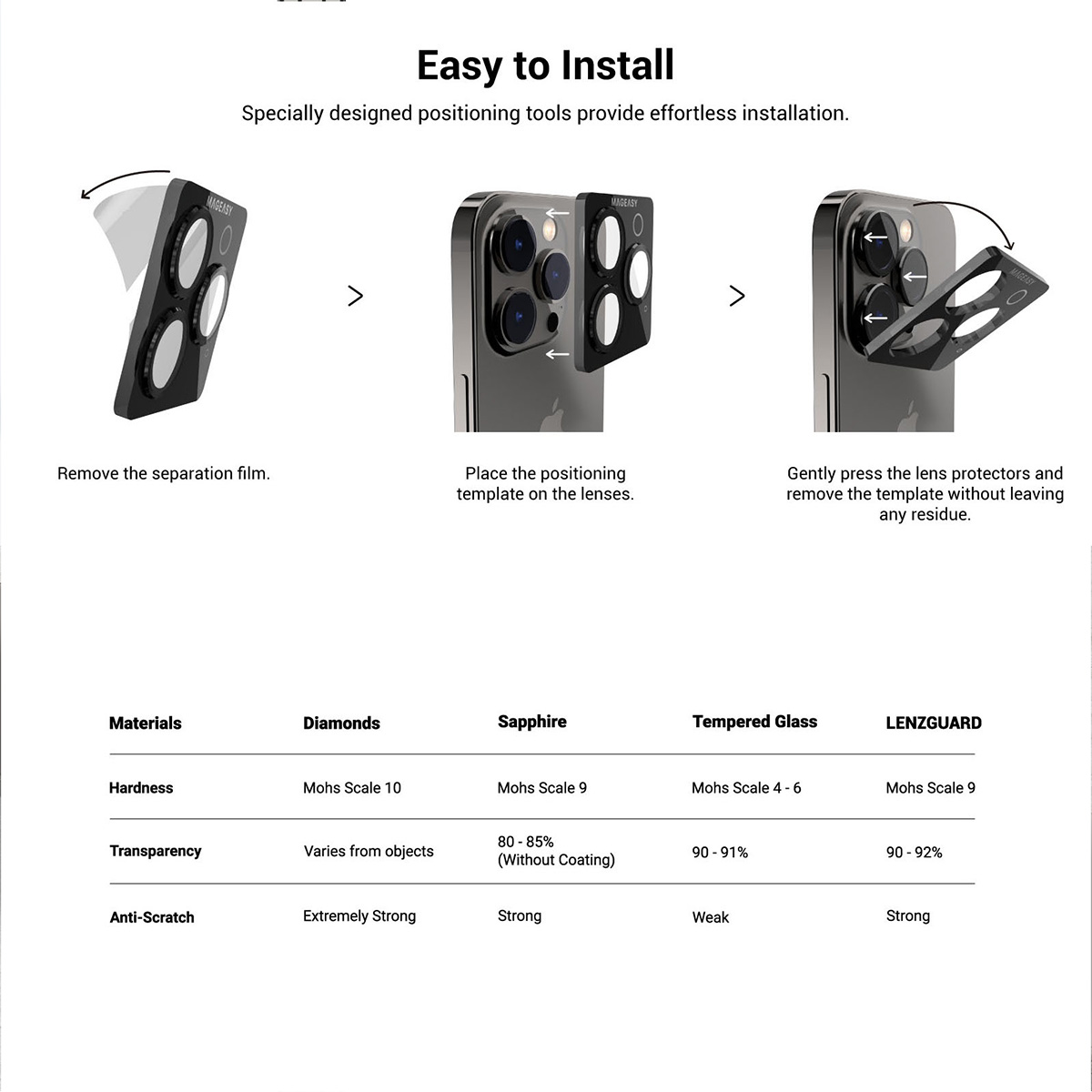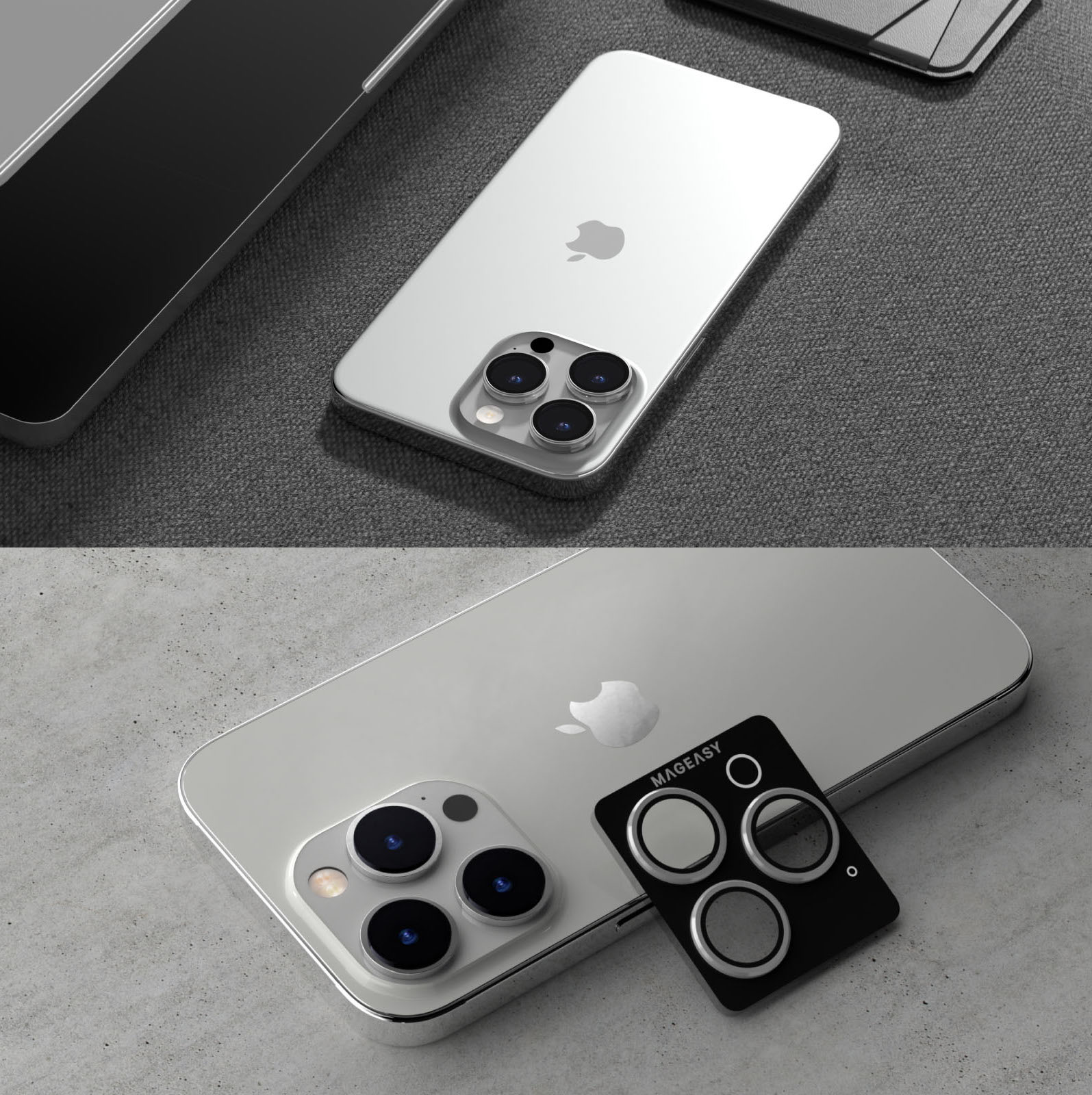 Product Features
• Crafted from synthetic sapphire, the LENZGUARD offers superior scratch resistance.
• With a high transmittance of 92% and anti-reflection coating, it maintains the optimal original display quality.
• The delicate plating process ensures a smooth touch, reduces stains, dirt, and water, while enhancing durability.
• At only 0.25mm thin, it seamlessly integrates with any case for a sleek and minimalist look.
• Our specially designed positioning template ensures easy and accurate installation.
• Box Contents: LENZGUARD x1 Positioning Template x1 Cleaning Kit x1