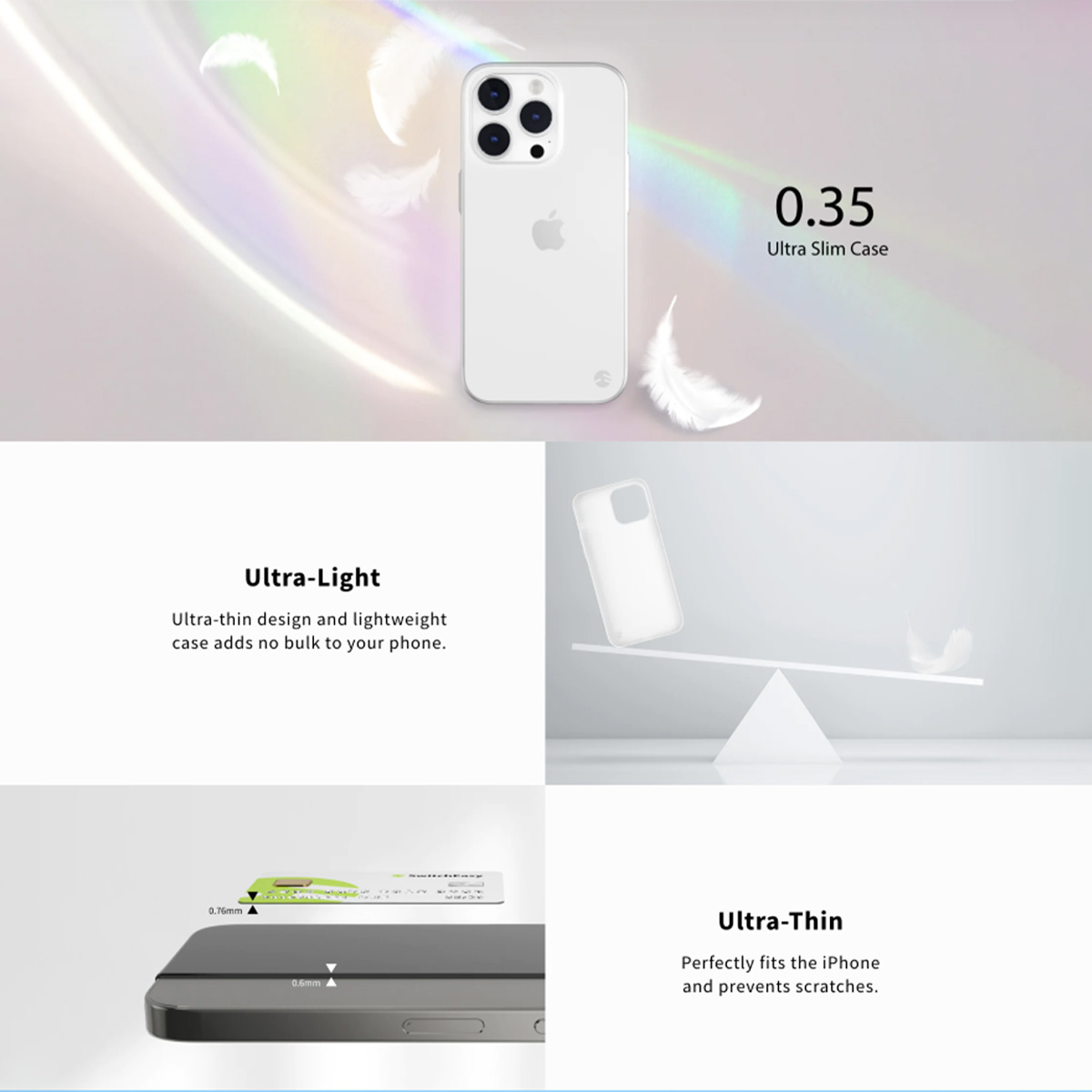 Product Features
• Ultra-thin design and lightweight case adds no bulk to your phone, providing you with a weightless experience and allowing you to enjoy the sleekness of your device.
• Utilizing odorless, non-toxic, and bending fatigueresistant material for environmental and user safety.
• It perfectly Þts the iPhone and prevents scratches by enhancing protection on the screen and camera area.
• The specially made delicate surface achieves the ideal anti-Þngerprint and anti-scratch properties. You can conÞdently handle your phone without worrying about smudges or damage.
• Compatible with all MagSafe accessories.
• Box Contents: 0.35 x1